There's a lot more to learn about the violet flame and the teachings of the ascended masters than what I can share on this site.
Check out the resources on this page to find out more!
There's so much to learn about the ascended masters, the violet flame and all the topics they taught us about. Find many books that will have answers to your questions on this site!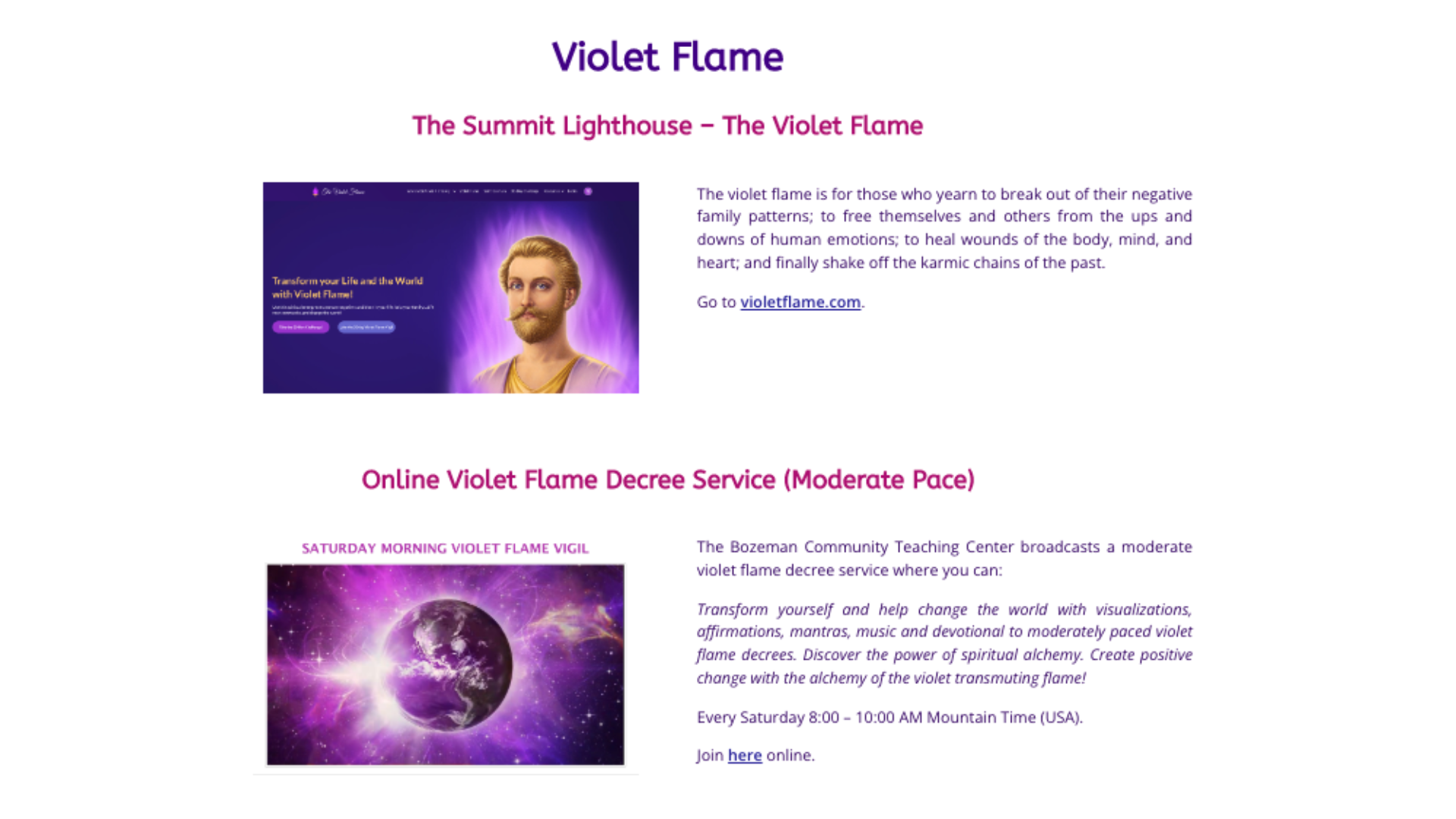 A richt selection of different spiritual sources that you can find online, like violet flame services, spiritual YouTube channels, and community pages. Check out this section to know more!
To the ascended masters and also to me, it is important to make as many resources available for free as possible, so that all of you can have access to them. Enjoy this section!